A great question with a very simple answer. Super Tuscan wines (or Super Tuscans) are wines from Tuscany (Italy), and they have the following characteristics:
At least 85% of Super Tuscan wines consist of grapes produced in Tuscany to receive IGT cassification
The Super Tuscans' winemaking process does not adhere to the local appellation law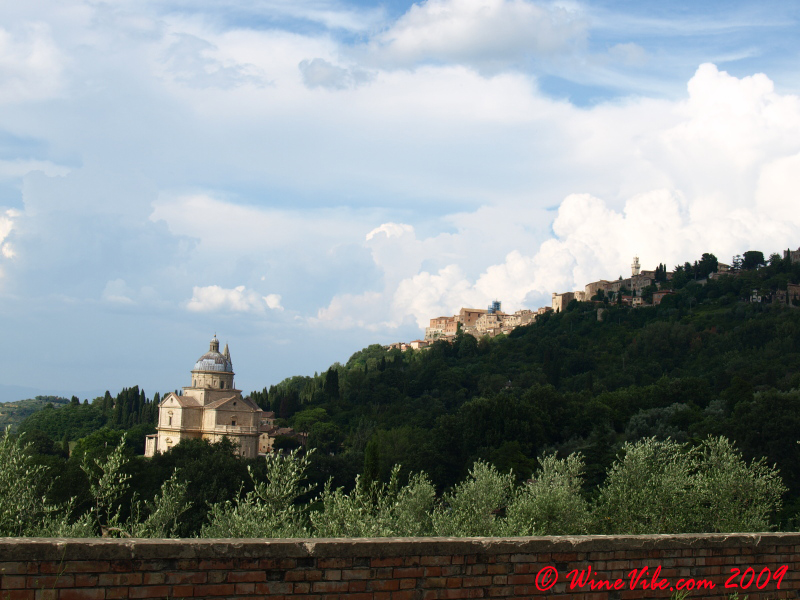 View of Montepulciano, Tuscany
What does that mean exactly? Makers of Super Tuscan wines do not use Sangiovese as the dominant varietal. Instead, they use other wine grape varieties (mostly Bordeaux types) such as Cabernet Sauvignon and/or Merlot. This makes Super Tuscans ineligible for DOC (Denominazione di Origine Controllata) or DOCG ( Denominazione di Origine Controllata e Garantita) classification under the local appellation law. Nevertheless, Super Tuscan wines do qualify for IGT (Indicazione Geografica Tipica) classification. Some of the most expensive wines from Tuscany are Super Tuscan wines such as Sassicaia, Tignanello, Solaia, Magari, Ornellaia and Picconero.
Cheers!